Christmas season is here.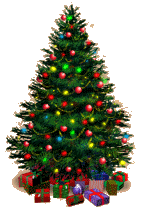 Welcome to St. John's
Whether you are visiting or exploring what it means to have faith in God, you are welcome here. No matter what your cultural or ethnic tradition, your lifestyle, your situation or need, you are welcome here. Wherever you are in your spiritual journey, you are welcome at St. John's.

WORSHIP SERVICE EVERY SUNDAY AT 10.00 AM

Merry Christmas and may God's Grace and Holly Spirit be with you during this special time.

News and Announcements
---
Sunday School is held every Sunday at 10:00 a.m. in Hunting Lodge.
---
Thank you everyone for donating toys and non-perishable foods for our Toy and Food Sunday last week. Christmas Cheer will distribute them to needy families. 
---
Festivities abound today as we celebrate the ministry of Archdeacon Eric Heidecker and have the Reconsecration of our parishioners who began attending St. John's in the last quarter of their special year.  Everyone is welcome to share in the potluck in Hunting Lodge following the service.
---
After the potluck today, those of you who can, please stay to help with the Greening of the Church in preparation for the Christmas season. As always many hands make light work.
---
If you would like to donate a Christmas poinsettia for the altar in memory of a loved one, in thanksgiving or praise, please sign the special list in the Narthex. 

---
Our Christmas Eve service will begin at 7:00 p.m. with the singing of carols and the Children's Pageant, followed by the Eucharist at 7:30.
All children and young people are welcome to participate in the pageant.  Just arrange it today with the Sunday School teachers.

---
Our Christmas Day service will begin at 10:00 a.m.
---
The next Preachers-in-Training class is Sunday, January 4, 2004 from 1:00-3:00 in Hunting Lodge
---
The Annual Meeting of the parish will be after the worship service on January 11, 2004. Please plan to attend.
---
United Thank Offering boxes are available in the Narthex

---
Christmas songs
Holy Eucharist          December 24, 2003
Christmas Eve - 7:00 p.m.
    
Hymn #93 - Angels, from the Realms of Glory
Hymn #114 -'Twas in the Moon of Wintertime
Children's Pageant - Hymns #87 and  #101
Solo sung by Mary Ann Helman
              
THE WORD OF GOD               
Hymn #83 - verses 1, 2, 3, 6  -  O Come, All Ye Faithful     
Acclamation and Collect for Purity    Book of Common Prayer 355
Gloria  Hymnal S280
Collect of the Day                       
The First Lesson - Isaiah 9:2-4, 6-7
Hymn #110  -  The Snow Lay on the Ground
Psalm 96: 1-4, 11, 12   BCP 725
Lesson - Titus 2:11-14
Hymn #99  -  Go Tell It on the Mountain    
The Gospel - Luke 2:1-20
The Homily  - The Rev. Elizabeth Tattersall
The Nicene Creed    BCP 358
Prayers of the People       
The Peace   BCP 392
THE HOLY COMMUNION
Hymn #109  -  The First Noel
Eucharistic Prayer A    BCP 361
Sanctus   Hymnal S130
The Breaking of the Bread            (All are welcome to receive communion)
Hymn #111 -  Silent Night   (in candle light)             
Post Communion Prayer   BCP 365
The Blessing 
Hymn #96  -  Angels we have Heard on High
Dismissal   BCP 366
Organ Postlude played by Organist Bobbi Dowell

---
Winter Weather Watch
Winter is back. For your convenience here is the newest weather update form Weather Channel for our area.