Welcome to St. John's
Whether you are visiting or exploring what it means to have faith in God, you are welcome here. No matter what your cultural or ethnic tradition, your lifestyle, your situation or need, you are welcome here. Wherever you are in your spiritual journey, you are welcome at St. John's.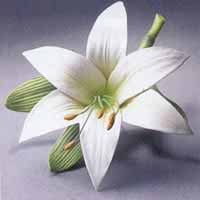 Memory verse for Lenten meditations:
+ "I have hidden your word in my heart that I
might not sin against you." Psalm 119:11
+ "Be kind and compassionate toward one another,
forgiving each other, just as in Christ, God forgave you." Ephesians 4:32
+ "No temptation has seized you except what is common to man.
And God is faithful; He will not let you be tempted
beyond what you can bear. But when you are tempted, he will also
provide a way out so that you can stand up under it. 1 Corinthians 13:13
+ "And when you stand praying, if you hold anything against anyone,
forgive him so that your Father in heaven may forgive you your sins." Mark 11:25
+ "For if you forgive men when they sin against you,
your heavenly Father will also forgive you. But if you do not forgive
men their sins, your Father will not forgive your sins. Matthew 6:14-15
Holy Week Services: The Blessing of the Oils on Tuesday, March 22, the Maundy Thursday with Foot Washing and Good Friday service with Stations of the Cross and the Adoration of the Cross will all begin at 7:00 p.m.
WORSHIP SERVICE EVERY SUNDAY AT 10:00 AM